The one seafood that I eat the most throughout the year besides shrimps and salmon, it's oysters. My love for oysters is real, so I'm always on the lookout for fresh and tasty oysters. If you google oysters in Vancouver, Oyster Express will appear among the top 5 restaurants list.
If you ever want to try any new restaurants, especially if it's seafood, try to go during happy hour because that's the best time to try everything without paying a big bill. FYI: Oysters Express happy hour is from Tuesday to Sunday from 4:30 P.M to 6:30 P.M. You can probably already guess that I went sharp at 4:30 P.M to avoid the wait. There was no wait and I love it!
We ordered the buck a shuck with a few other oysters special of the day: Kumamoto (WA) $3.55, Denman Island (BC) $2.55, and Kusshi (BC) $3.50. All were mighty fresh, juicy and tasty with their in-house sauces. I love that they select one type of oyster to be on special everyday ($1.50).
We also ordered their Fried Oysters, which was also on point and not too greasy.
This is by far my favourite spot for oysters besides Chewies and Joe Fortes. What I love about Oyster Express is that they have a nice variety. The service is amazing and the staffs are knowledgeable, as they know the different types of oysters.
If you've never been to Oyster Express, I highly recommend it. It's hidden in Chinatown and not a lot of people know about it but I'll leave some information below for you!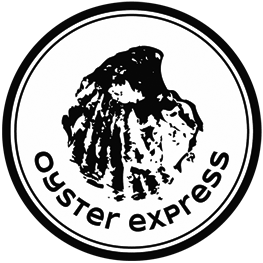 Address: 296 Keefer St, Vancouver, BC V6A 1X4
Phone: (604) 684-3300
Hours: Tues to Sun, 4:30 – 10:00 P.M